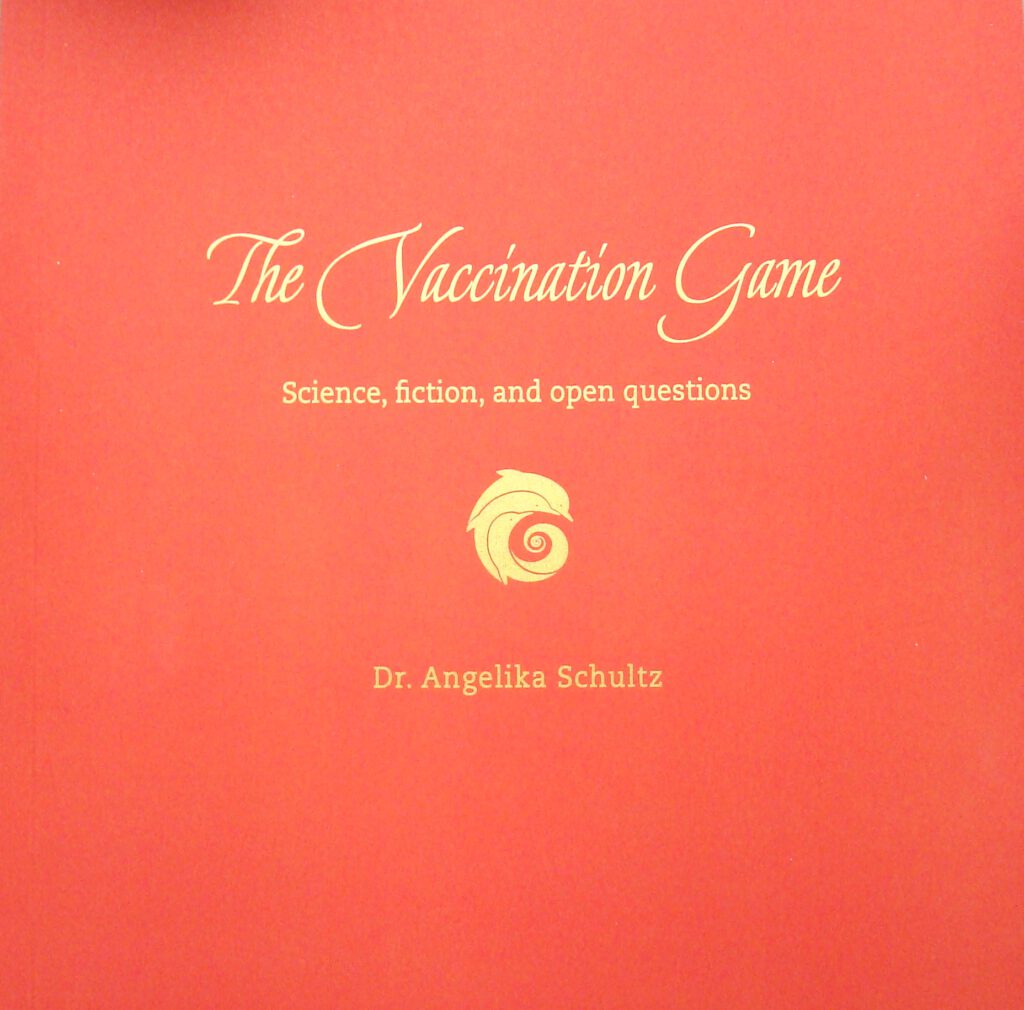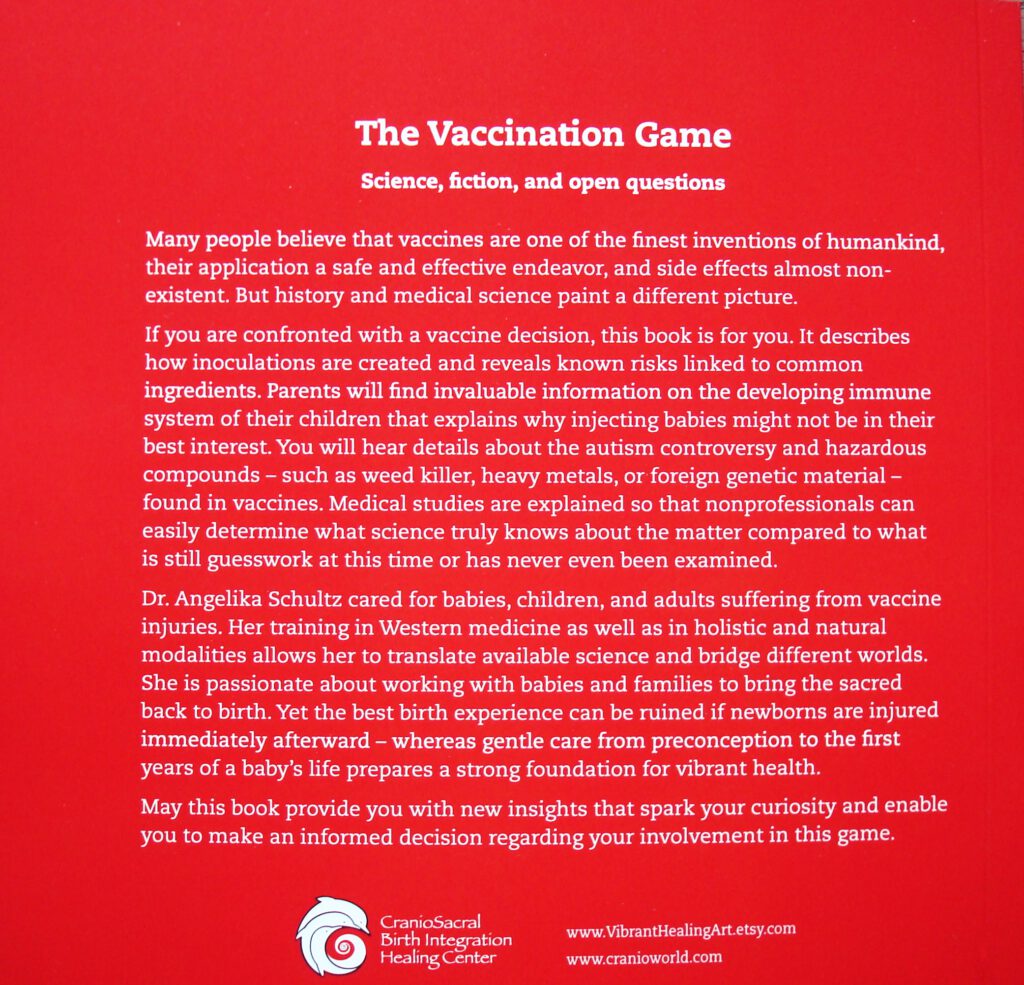 The Vaccination Game – Science, fiction, and open questions
Dr. Angelika Schultz
22,95 € plus 4 € shipping costs within Germany,
Shipping costs within Europe on request
To order:
call Angela Käther at 030-501 79 369
or email her at post@wilhelmine5.de
If you are confronted with having to make a vaccine decision, "The Vaccination Game" by Dr. Angelika Schultz is for you. While it provides valuable information for everyone, parents in particular will benefit from the material presented in this book. Here is an example of topics that are covered:
– different models of sickness and health
– the role of electromagnetic fields for our well-being
– the development of our immune system and why injecting young babies might not be in their best interest
– how inoculations are created
– the known risks linked to some common vaccine ingredients
– the controversy on autism
– pilot studies that compare the health of vaccinated versus unvaccinated children
– quality control performed by independent laboratories and the undeclared hazardous compounds they found in those injections
– the Act 1986
– the new technology used to manufacture COVID-19 shots
– and so much more.
Medical studies are explained so that nonprofessionals can easily determine what science truly knows about the matter compared to what is still guesswork at this time or has never even been examined.
Since all statements of the book are backed up by research linked in the endnotes, you can easily check out the source material yourself, should you be interested in doing so. Those links provide a valuable reference library if you wish to discuss your new insights with health care professionals or curious friends and relatives.
Knowing and understanding more about the available science concerning your own health enables you to make an informed decision regarding your involvement in the vaccination game.
This book with its elegant red cover and golden letters makes a great gift for pregnant moms and families, parents, grandparents, midwives, teachers, and everyone who works with children.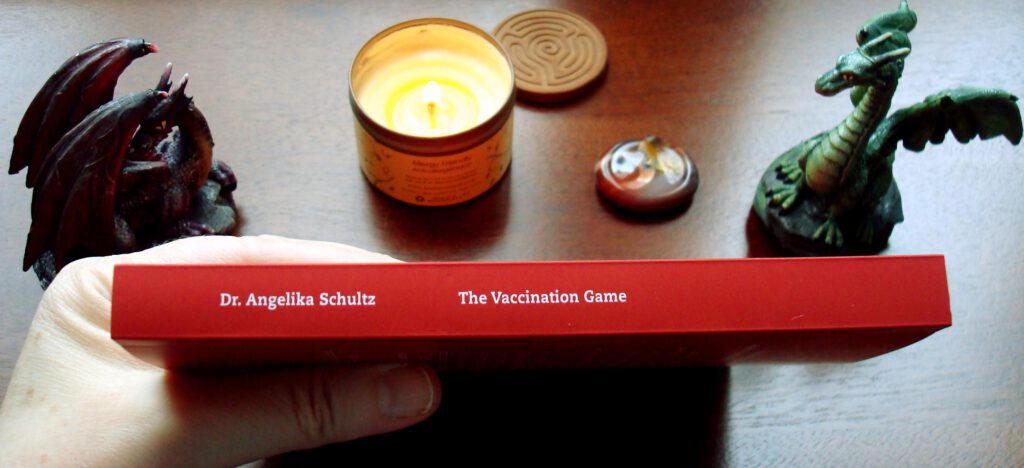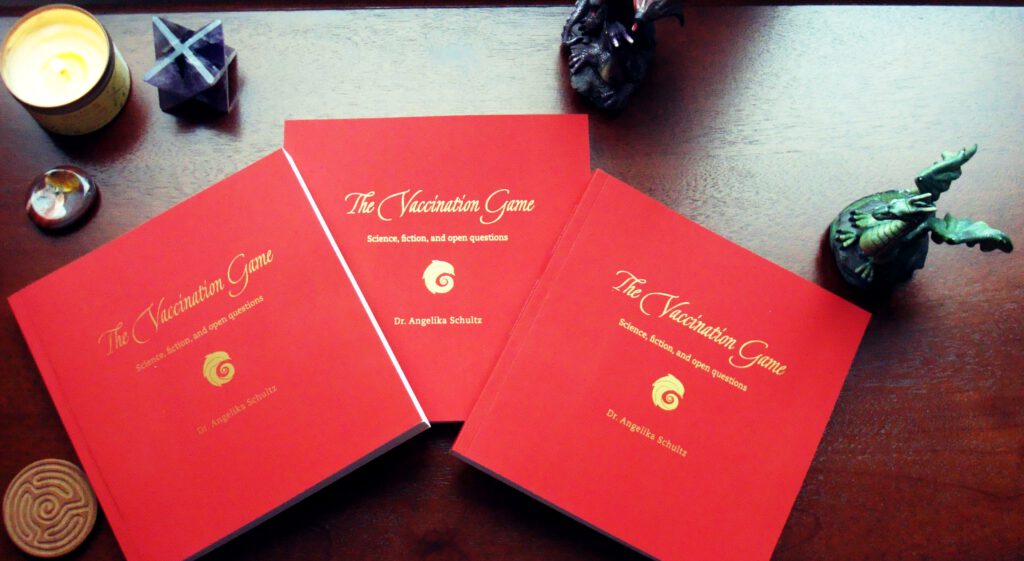 Specifics:
– one square book, perfect bound, 16,5 x 16,5 x 14 cm
– laminated red cover, title printed in metallic gold for a classy look
– 254 pages, high quality paper with a silk finish
– 9 chapters and about 60 subchapters
– one black and white image of a painting created for this book: Power of Intention – Your mind awakens your genetic codes to initiate healing
– one 14 x 14 cm full color card of this painting, can be used as book mark or for inspiration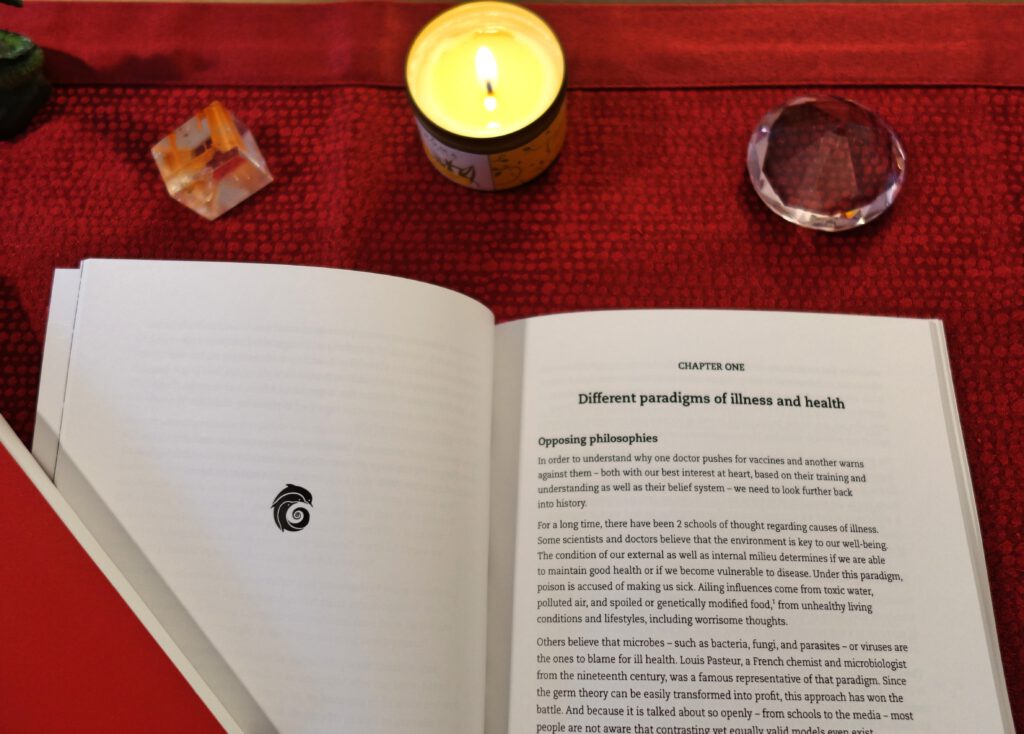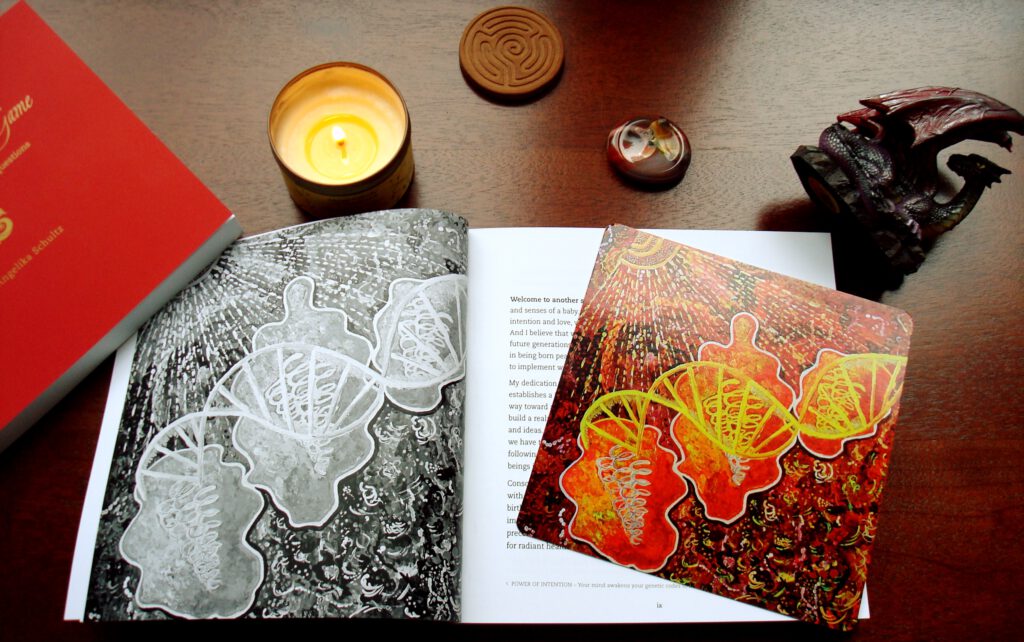 ©Angelika Schultz. All rights reserved. Printed in U.S.A. and Germany